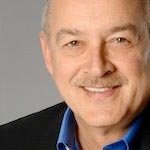 Jim Alampi founded Alampi & Associates, LLC in October 1999 to assist CEOs and companies in developing business strategies, improving leadership practices and achieving better business results. He  speaks frequently to CEO's, executive teams, Boards of Directors and trade associations on business strategy and leadership issues.
Alampi advises CEOs, Boards and executive teams in the areas of strategy, execution, leadership, human capital development and knowledge management.
He is the former President and Chief Executive Officer of e-Chemicals Inc., the first B2B e-commerce distributor in the industrial chemical industry.
Alampi was formerly Chairman, Chief Executive Officer and President of Insurance Auto Auctions, Inc. (NASDAQ: IAAI), the $325 million leading provider of total loss vehicle and claims processing services in the United States.
Prior to IAAI, Alampi spent 17 years with Univar Corporation (NYSE: UVX) in senior executive positions:
­­> Executive VP/COO $650 million laboratory supplies and instruments distribution subsidiary of Univar Corporation – VWR Corporation (NASDAQ: VWRX)
> Senior VP, Finance and Administration $2.2 billion global industrial chemical distribution corporation – Univar Corporation (NYSE: UVR)
> President $1.5 billion U.S. industrial chemical distribution subsidiary of Univar Corporation – Van Waters & Rogers, Inc.
Alampi earned his B.S. degree from Rutgers University and served five years on active duty as an officer in the U.S. Army.
He is a member of the National Association of Corporate Directors, a certified resource/speaker for TEC/Vistage International, the global organization of CEOs, and has served as an officer and director of over 20 public and private companies and industry trade associations.
Jim's interview on CBS T.V. February 2014